Isfara River - the River of Friendship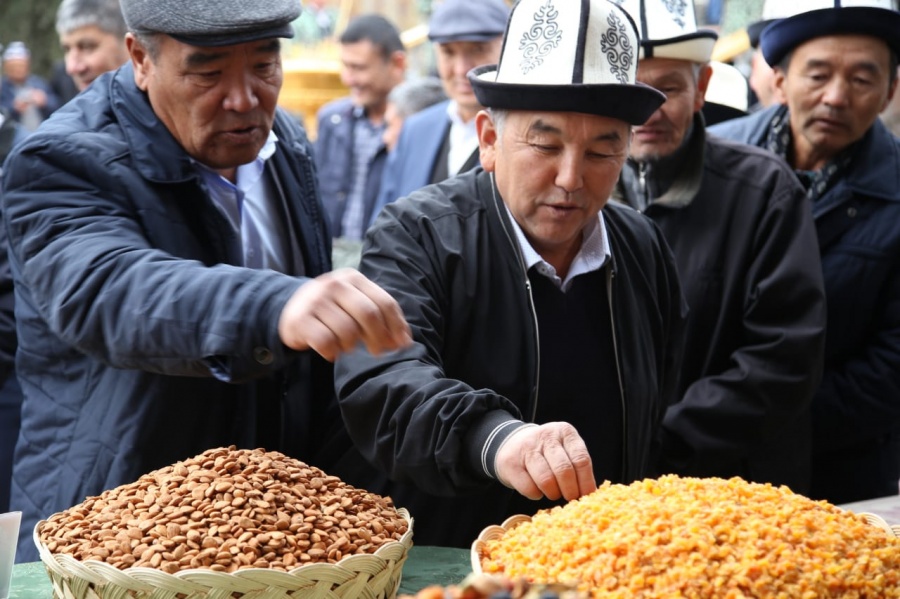 18.11.2019
"Isfara River - the River of Friendship" - under this slogan, on November 5, 2019, a celebration the Isfara River Day and a joint Tajik-Kyrgyz meeting of the small basin councils took place in the Isfara city of Tajikistan. The events were initiated by the Tajik and Kyrgyz Small Basin Councils of the Isfara river basin within the framework of the CAREC "Smart Waters" project with the financial support of USAID and the MSDSP project of the Aga Khan Foundation. The contribution of the Government of the Republic of Tajikistan in the celebration of the Isfara River Day was also significant.
The Isfara River Basin belongs to the Syr Darya River Basin and is located on the territory of Kyrgyzstan and Tajikistan. The drain of the Isfara river basin is mainly formed from the glaciers and snowfields of the Turkestan Range. The river flows along the administrative borders of the Batken region of the Kyrgyz Republic, Isfara and Kanibadam districts of the Republic of Tajikistan. The Kyrgyz side takes water from the Isfara river to the Tortgul reservoir with a volume of 91 million m3, 9 million m3 of which are provided for water consumers of the Isfara and Kanibadam districts. The water resources of the Isfara river are shared between Tajikistan and Uzbekistan at the Ravat hydrosystem in the Kanibadam district of Tajikistan. The water is supplied to the irrigated lands of the Kanibadam district through the left-bank channels "Kyrgyz", "Kuchkak", "Kanibadam", "Ravat-1" and "Ravat-2" of the Kanibadam district. Through the right-bank channels "New" and "Rapkan" the water is supplied to Besharyk region of Uzbekistan.
The Small Basin Councils (SBC) have been established and are operating in the Isfara sub-basin River on the Tajik and Kyrgyz sides. Isfara River Day is held within the framework of the SBC every year, in order to strengthen interstate cooperation, mutual trust and agreement.
A distinctive feature of the Isfara River Day 2019 was the participation of representatives from the Republic of Uzbekistan, in particular the Small Basin Councils, and water industry experts of the Besharyk region.
In the framework of the event, students from Isfara, Kanibadam and Batken secondary schools were awarded in the poem and drawing contest. The best Water User Associations from these cities were also awarded during the event.
The Deputy Chairman of the Isfara city emphasized that the Isfara River Day is celebrated for the fourth time. It helps strengthening cross-border cooperation, exchanging useful information and experience, as well as enhancing good-neighborly relations.
---
Smart Waters project is implemented by CAREC with the financial support of the United States Agency for International Development USAID during the period 2015-2020. Overall objective of the project is to enhance regional cooperation on shared water resources. Specifically, Smart Waters addresses the knowledge dis-lock in the region in water sector, builds working relations among water managers and specialists, and demonstrates the potential of the basin management approach and cooperation with the academia.