Remain eager to learn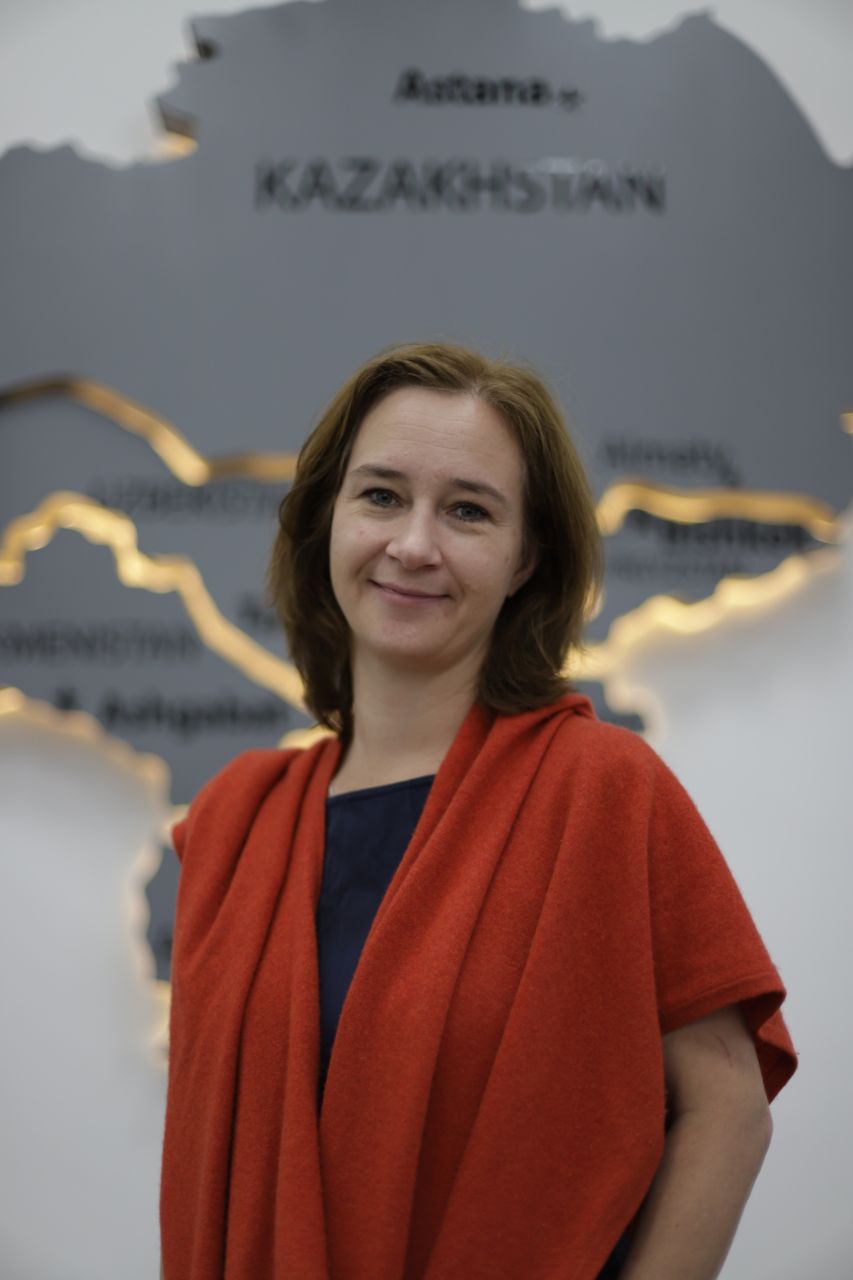 19.08.2020
#SmartWatersGrandFinale
#SmartWaters_BehindtheScenes
#SmartWaters_News
Remain eager to learn
Interview with Barbara Janusz-Pawletta, Vice-rector for International Cooperation, Head of IWRM in Central Asia Master's program, UNESCO Chair Holder in Water Management in Central Asia at DKU
"What you don't know, you fear," says Barbara Janusz-Pawletta, Vice-rector for International Cooperation at DKU. "If you know something," she says, "it's easy to approach associated challenges and solutions."
Barbara says this is also true of the USAID-funded scholarships for Master's Degrees in IWRM offered as part of the Smart Waters project. Candidates for the scholarships were nominated by government institutions from across Central Asia and Afghanistan, to study together at DKU in Almaty.
It was a long road to win the trust of governments to place their nominated candidates together in one framework of study, and to expose them to constant interaction and cooperation with representatives from other countries with which they share common rivers, says Barbara.
Though the quality of the education was high, the interaction between students especially was of great value. Since they came from different countries within Central Asia and Afghanistan, they represented different agencies, political views and national interests. Their time together allowed them to learn about this from each other, says Barbara, and to foster mutual respect for each other.
This can have important consequences over the long-term. "I think it awakened a cooperative spirit and understanding that issues regarding shared water can only be solved through collaboration."
Since the program started in 2011, it has won more and more attention from relevant ministries responsible for water management in Central Asia and Afghanistan, and the Smart Waters project has helped to further strengthen these relationships. The fact that all relevant water-related agencies and ministries nominated candidates by 2020 is a big achievement. "The degree has become a platform and tool for informal diplomacy and water management."
A final message from Barbara to the graduates is to "stay eager, and always strive to learn more." This will take our young experts ever towards the truth and, based on this, enable them to make better governmental decisions, she says. "When you are thirsty for knowledge, and you constantly learn more, you will be a better professional and you can serve better, regardless of where you are, who you are, or where you work." #USAIDCentralAsia #DKUKZ
---
Smart Waters project is implemented by CAREC with the financial support of the United States Agency for International Development USAID during the period 2015-2020. Overall objective of the project is to enhance regional cooperation on shared water resources. Specifically, Smart Waters addresses the knowledge dis-lock in the region in water sector, builds working relations among water managers and specialists, and demonstrates the potential of the basin management approach and cooperation with the academia.